Season Tickets
August 25, 2022, 11:30 pm
2022-2023 Season Ticket Package includes tickets for seven shows between September of 2022 and April of 2023.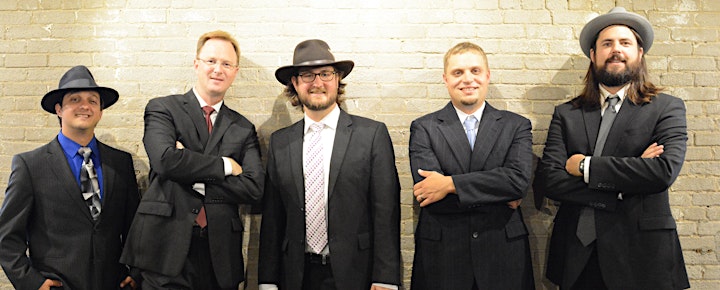 Friday September 16th, 2022 - The Robert Jenson & Arlene Brandt-Jenson Fund Present The JAS Quintet
The JAS Quintet is a five-piece instrumental group that specializes in original jazz music and standards throughout the jazz age.
Friday, October 14th, 2022 - Ledgers & Johnson Appraisal Present For The Love Of Cash With Gary West
Gary West's "For the Love of Cash" pays homage to Johnny Cash and the legends of country music with a show that is like no other.
Gary West is an American singer/songwriter who produces his own original music. He is an accomplished musician who was the drummer for such legendary country music icons such as, Del Reeves, Little Jimmy Dickens, Jett Williams and the Drifting Cowboys and performed many years on the world famous Grand Ole Opry with these artists.
Gary West is NOT a Johnny Cash impersonator; he is an ENTERTAINER – as well as an impressionist, musician, songwriter, and comedian. The band is made up of some of the best in the business; legendary Nashville musicians that have played for dozens of country music legends and Grand Ole Opry stars.
"For the Love of Cash" is mesmerizing audiences across the country as one of the top billing tribute shows today and Gary West is lighting up stages with his own renditions of iconic songs plus his fresh, original music that is performed in the classic style.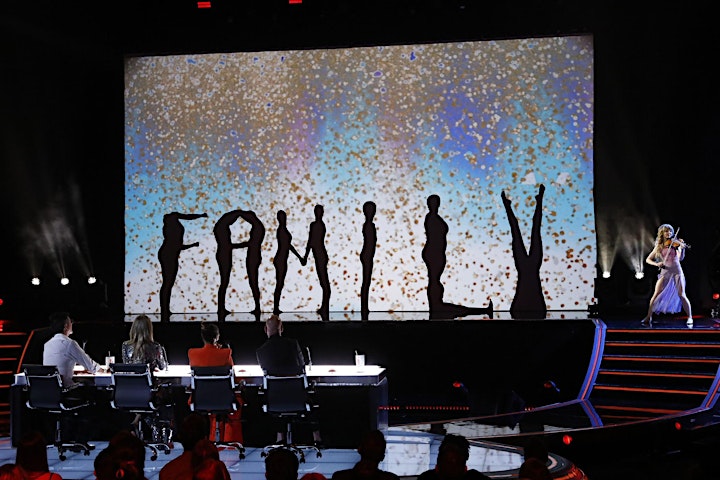 Friday, November 4th, 2022 - Prairie Lakes Healthcare System Presents The Silhouettes
The Silhouettes Golden Buzzer Act from America's Got Talent The Champions 2020 and First Runner-Up on AGT Season 6!
The Silhouettes, created, directed and owned by Lynne Waggoner-Patton are 1st Runner-Up on America's Got Talent season 6 in 2011, guest artists on NBC's AGT Holiday Spectacular 2016, guest artists on AGT Finale 2016 and grateful recipients of Alesha Dixon's GOLDEN BUZZER on America's Got Talent The Champions! The company was formed in March, 2009 when Lynne was asked to create a show using photographs, shadows and dance that would make the audience remember Colorado for a worldwide sporting delegation that was held in Denver.
Thus, The Silhouettes were formed. A Denver based entertainment company saw the news coverage from the March 2009 event and asked to book THE SILHOUETTES® for corporate clients. In October, 2010 The Silhouettes were asked to attend an audition for America's Got Talent Season 6. The Silhouettes went on to place 2nd out of over 100,000 acts and became one of the all time favorite acts on the show. Performed by children for children and adults, The Silhouettes produce an entirely new standard in the performance world. Using light, color, video, photographs, dance, acting and mime, stories unfold filled with depth, intrigue, beauty and mystique. The possibilities are endless with The Silhouettes . The Silhouettes have traveled the world creating inspirational and powerful shadow performances for non-profit organizations, corporate clients, theatre tours, commercials, television and film.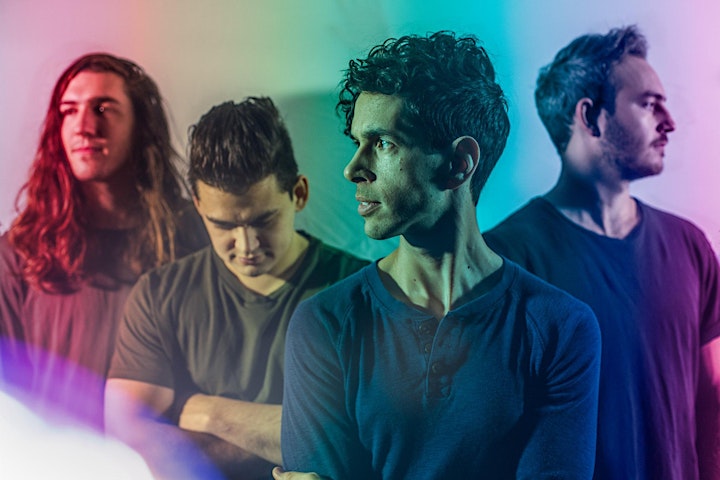 Friday, December 2nd, 2022 - Sharp Automotive Presents Cloverton Christmas
Cloverton propelled onto the Christian music scene in 2011 as the first ever Rock The Camp contest winners.
Without the help of a record label, Cloverton propelled onto the Christian music scene in 2011 as the first ever ROCK THE CAMP contest winners hosted by TobyMac and Camp Electric. Soon after receiving this prestigious honor, Cloverton scored the #1 most downloaded song in the history of KLOVE radio for their first single "Take Me into the Beautiful," which also charted at #12 on the overall Christian Billboard top 25. The Manhattan based band followed up that effort with an unforgettable Christmas rendition of Leonard Cohen's song "Hallelujah," reaching millions of viewers (YouTube) in just weeks while climbing to the #1 slot on iTunes and being featured on CNN, The Blaze (Glenn Beck), and several other media outlets.
The band would go on to record and release their first full-length studio album with a wildly successful crowdfunding campaign. The record "Patterns" was met with favorable critical reviews and was widely embraced by their growing fan-base. A year later, Cloverton would release a Christmas EP titled "We Sing Joy" which climbed to #1 for multiple weeks on iTunes.
From their humble beginnings as a small church worship team, to the upcoming release of their highly anticipated sophomore album, Cloverton continues to pave a new way for independent Christian music…
"None of us are into compromising or settling for the status quo. It's a daily choice. To what or who am I surrendering today?" front man Lance Stafford says. "We are either moving toward or away from the person God has specifically created each of us to be. Our hope is that the music we create can accompany others as they walk out that journey."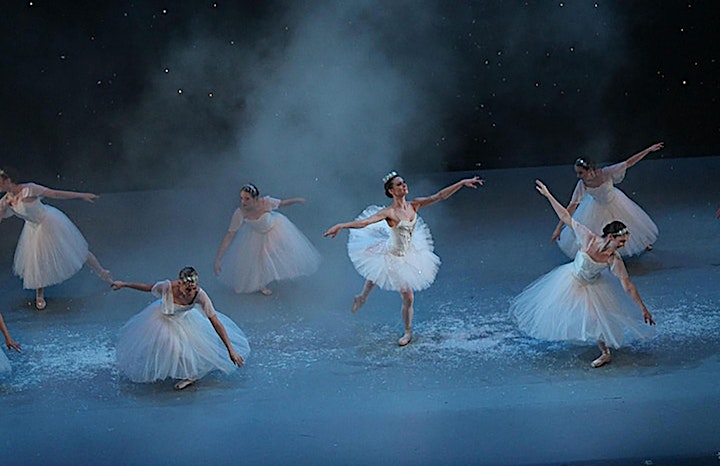 Saturday, December 17th, 2022 - Dugan Sales & Service Presents The Nutcracker Ballet
The Holiday Season crown jewel!  Especially designed for families, this seasoned production develops themes of generosity, non-violence, and responsibility through the timeless tale of Clara's fantastic voyage to the Land of the Sugarplum Fairy with her magical godfather Drosselmeyer.
Saturday, February 18th, 2023 -Dacotah Bank Presents Transit Authority
Since performing their very first shows together in the early spring of 2004, Transit Authority has become known throughout the U.S. as the premier tribute band to the iconic group Chicago. Based out of St. Paul, Minnesota, this eight member ensemble creates an accurate musical salute to the greatest horn driven rock band to ever hit the stage. Transit Authority's mission is to recreate the excitement of the original Chicago's sound with each and every performance. (Minus the cracks and pops of the vinyl!)
Transit Authority has assembled some amazingly talented musicians who meticulously capture all the nuances of the original recordings and will honestly make you believe you are witnessing the real thing. Performing mega-hits such as, "Does Anybody Really Know What Time It Is?", "Hard Habit to Break", "Make Me Smile", "Old Days", "Just You 'n Me", "Beginnings", "Wake Up Sunshine", and many more.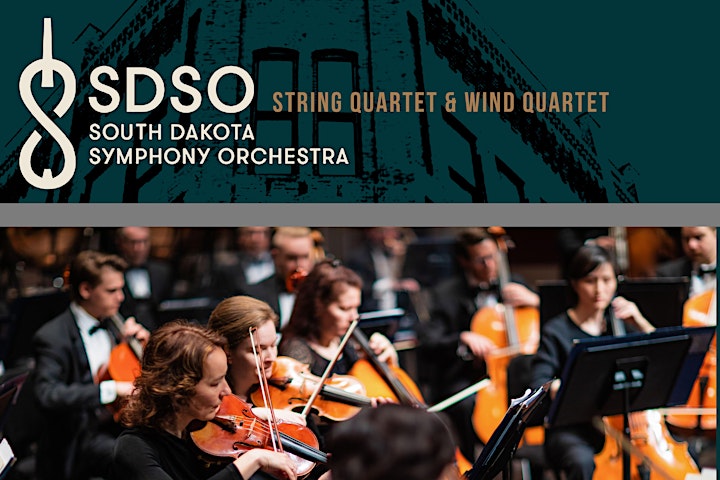 Friday, April 14th, 2023 - Watertown Community Foundation Presents South Dakota Symphony Orchestra
String Quartet & Wind Quartet
Since its formation in 1982 the Dakota Wind Quintet has been well received throughout the state of South Dakota and the Midwest, giving concerts and lecture demonstrations, as well as live performances on MPR and SDPB Radio. The majority of the Dakota Wind Quintet's time as a chamber ensemble is spent on tour, performing at concert halls, colleges, community centers and public schools. They also serve as principal woodwind players of the South Dakota Symphony Orchestra, enriching and enhancing the quality of orchestra music in this region.